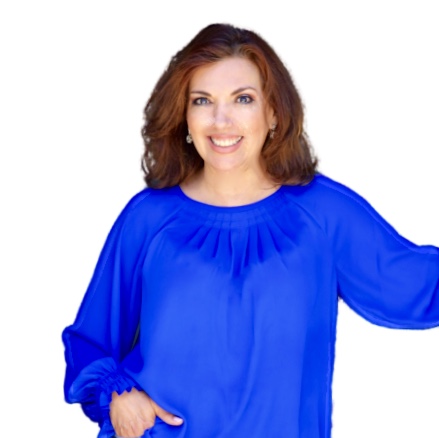 Eliza King, or Liza, as she is better known, is a native of San Antonio, born and raised. Her father, Juan Gattas, carved his legacy as a pioneer and manager for Channel 41, the Spanish International Network. He always insisted that her and her siblings speak Spanish correctly. This is where Liza's fluency in Spanish comes from. But make no mistake, her English is also fluent.

Liza followed her father's foot steps and pursued a career in radio and television after studying Marketing and Communications. Her extensive experience in marketing is a plus for listing and selling properties. She is savvy when it comes to social media, videos and targeting the right buyers for a home. You will often see videos on her YouTube Channel as well as her Business Facebook Page.

Liza truly loves San Antonio and considers herself a liaison to newcombers coming into the Alamo City.
"I am truly proud to be a native of San Antonio. I was born here, grew up here and call this my Home! I would be honored to show you around my San Antonio Home and the great adventures that you will encounter here."
Liza believes that San Antonio is a unique city when it comes to it's people. It not only embraces diversity, but San Antonio thrives on a variety of cultures, cultures that Liza enjoys exploring and taking part of. This is why she is passionate about making videos about the people, businesses and different events that make up this dynamic city. She wants to be your guide to Our San Antonio Home.
Liza has received several designations throughout her extensive journey as a real estate agent. Some of them are very significant since only 4% of the Realtor population hold some of these designations. Like the CRS, Certified Residential Specialist. This designation is the highest credential awarded to Real Estate agents. They have to prove they are well rounded individuals with the clients' best interest in mind and provide great service and education to sellers and buyers.
Other designations Liza holds are: Accredited Buyer Representation; Certified Military Residential Specialist; Graduate of Realtor Institute; Seller Representative Specialist and working on her Accredited Home Luxury Specialist. All of these designations are a mark of excellence since only a few real estate agents achieve them. They represent the knowledge and professionalism needed to perform successfully in today's complex real estate field.
Liza has received many awards year after year including multi-million dollar producer, Platinum Top 50 Finalist, Four Year Recipient of the Texas Monthly Five Star Professional Award and has served at her companies ALC membership. (Agent Leadership Council). But all of these awards pale in comparison to all the friendships and referrals she has gained from her clients.

"The best and highest award I could ever receive is a referral from my friends, clients, family and colleagues in other cities. It says I have performed above and beyond their expectations and they trust me with the people they care about. For this, I am truly blessed and grateful."

If you are planing to move to the Alamo City, call Liza today! She is ready to help you with all your Real Estate needs. "I made a promise to treat all my clients with the same respect, service, honesty and professionalism that I want for myself. You can call it "The Golden Rule", I call it Providing Service with Honesty and Integrity.

Hablame! Yo puedo ayudarlo a comprar o vender su casa! Espero su llamada!